Highly recommended dog and puppy training
I called Sue as I had just got to a point where I didn't know what to do anymore with my extremely excitable and boisterous Labrador cross lurcher. She was an angel indoors but as soon as the front door opened she changed into a different dog completely. Recall was non existent so she was completely lead walked and she was so full of energy she literally dragged me along the pavement for the whole walk! I had started to choose routes where I knew I wouldn't meet any other dogs as she pulled so much to get to them, I just couldn't stop her bounding all over them and their owner and it all had become a complete mess. I got back from a walk one day in February and decided I could no longer take her out for walks unless I changed everything completely and this is when I phoned Sue who had been recommended to me by two other dog owners. As soon as Sue walked into my house I felt comfortable with her. She really listened to all my issues and suggested the best course of action to take. On the very first walk out we had she had Martha behaving in a way I had only dreamt possible.
Throughout all the training sessions Sue has been so calm and patient with me and Martha and explained things so clearly and as many times needed. Sue has transformed me into a more confident dog owner which has helped make Martha a more relaxed dog. After a lot of hard work Martha can now enjoy walks off lead, she responds fantastically to a whistle call, she walks nicely on lead and is an absolute pleasure to walk. I cannot thank Sue enough for everything she has done for me and Martha and I would highly recommend her to anyone. We are actually very sad to be saying goodbye to Sue (my youngest daughter was in tears) but I know she is at the end of the phone if I ever feel I need some extra helpThank you Sue for just being so brilliant Jayne and Martha Haywards Heath, West Sussex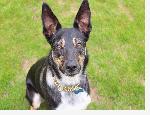 We 'inherited' Dusty when he was nearly 10 months old. Through no fault of his own he was a devil dog! Not even house trained, a nightmare on the lead, no recall whatsoever and a terror in the house, chewing everything, scratching, barking all night, poo eating, running away, you name a problem Dusty was up for it. That all said, he had such a lovely temperament and was so intelligent we weren't prepared to give up on him but realised we could not solve his problems without some help! By pure chance from an internet search we found dogs in line. Sue then entered Dusty's life. After 4 months under Sue's tuition, some for Dusty; most for us we have a different dog. We could never imagine letting Dusty off lead in a busy park but are now confident to do so; he walks to heel on the lead, no scratching, poo eating or chewing now and he sleeps through the night!!! Heaven! Best of all his recall is now excellent.We are not saying it has not been hard work and if we had not put Sue's advice and expertise into everyday life we're sure we would not have achieved these fantastic results BUT without Sue we very much doubt Dusty would still be with us. Suffice to say we cannot recommend Sue too highly – if anyone wants a personal recommendation Sue has our number and we will be pleased to speak to you.
Thanks Sue Kate, Jon and Dusty, Rottingdean East Sussex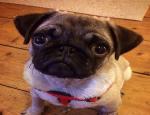 Sue is amazing! She visited us before our puppy Pug Frank came home and gave us some great advice on how to prepare ourselves and our house for his arrival. I'd read so many conflicting pieces of advice so it was great to be able to ask a professional. Sue came back a week after Frank came home with the plan of giving us advice on house training. Frank is our first family pup and so we were oblivious to the fact that Frank was very very unwell. Sue noticed a few things and advised us to take him to the vet. To cut a very long and distressing story short Frank was taken in immediately and put in oxygen. The next morning they arranged for us to take Frank to the Royal College of Vets. He spent 9 days there and had a long list of problems. We were told to expect the worst but Frank is a fighter and didn't give up. He's now back at home and full of beans.
Sue came round tonight and gave us so ready more great tips on training, walking and dealing with his teething.
I would recommend Sue highly to anyone for how good she has been and a huge help to us but also have to say we owe her Frank's life too. We were told he was HOURS from dying when we took him in and we would never have known if it wasn't for Sue. We shall always be in her debt. She is a truly lovely wonderful person .Thank you Sue from all of us and Frank.
Frank Pug puppy Brighton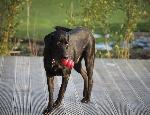 We asked Sue for guidance with Jake within weeks of getting him as a puppy. He was all the things you would expect from an untrained young puppy and had a real passion for chewing, mouthing everything as he teethed. He didn't like walking on a lead and used to drag me everywhere, Similarly, we still had the odd toilet training problem and I was beginning to think I had made a bad decision in getting him, as my furniture gradually fell apart. Sue came and within a couple of hours we felt a huge sense of relief. She trained the whole family and gave us simple guidance which ensured we were all giving the same commands. Even my small daughter wasn't scared he would push her over anymore. It was a massive relief and very quickly we managed to guide Jake toward being the brilliant obedient, loving and fun dog which he is today. Sue is amazing; friendly, approachable and brilliantly experienced. I cannot recommend her highly enough or give her enough praise. Gill and Family Jake 12 Weeks Labradore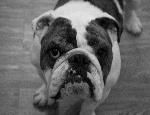 We cannot recommend Sue at Dogs in Line enough. Back in November we called on Sue to help us with our Bulldog puppy Clyde, we had trouble with Clyde chewing everything including my Wife, children and me. We had already tried group puppy classes but had no joy as playing with the other dogs was more appealing to Clyde than behaving and learning. Even after our initial consultation with Sue's advice we had started to make progress with Clyde. After only 4 sessions with Sue we now have a totally different Clyde who is a joy to live with and a very big part of our family. We no longer have to worry about the children bringing their school friends home. Thank you Sue for your advice and support and we would recommended you to any dog owner who needs a little guidance with their dog no matter what the problem is. Although they need to have a cup of coffee on the go for you to obtain your best results.
Simon & Alison Clyde 9 months British Bull Dog Worthing West Sussex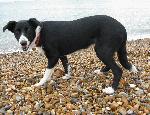 I'd hesitate to call Sue a miracle worker, because that would imply some sort of voodoo, when the truth is that the cure she gave us was based on expert knowledge and sound reasoning. But the results were miraculous. She told us why our dog was misbehaving, what we were doing wrong, and what we needed to do to fix it – and within days we were seeing a huge change for the better. Where once we had a nightmare who barked and snarled at anyone she didn't know, we now have a little (mostly!) angel who drops her ball for strangers to throw. Friends and family alike have told us it's like we've got a new dog. I cannot describe just how glad I am that we went to Sue. She would have been cheap at five times the price. Will & Jules & Pebbles, 1 year Boarder Collie Brighton, East Sussex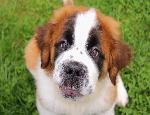 We brought Sue in to train our 9 week old St Bernard "Barney". From what we picked up and learnt from her training we could not thank her enough. For the size of his breed and his stubbornness he has quickly picked up instructions with minimal fuss. We thought our first trip to the park with Sue would be extremely nerve racking outside of Barney's comfort zone. We couldn't have been more wrong, not only did he socialise without problems but he also obeyed and followed commands (with the assistance of some Arden Grange liver paste). Barney's toilet training, general obedience and manner around other people and dogs has been nothing short of fantastic , and we owe this entirely to Sue and the training she provided. She has always been approachable and we will recommend her to anyone who requires help with their pup! Shaune ,9 week old St Bernard Burgess Hill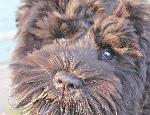 I contacted Sue when my Miniature Schnauzer puppy (Flossie) was around 10 weeks old. At that point we had had her for a couple of weeks and I was beginning to think we'd made a mistake. As a new puppy owner that made me feel really guilty as Flossie is adorable, but what was gentle nipping was becoming more painful as her teeth were getting sharper and my two children (aged 10 and 8) were starting to get hurt. I had read lots of puppy books and online advice but I didn't really know what to do. Sue came highly recommended, and I had read the comments on her website so I realised that other people had also gone through similar problems at this stage. We had Two sessions, both of which were incredibly useful. Although she did give Flossie some basic training, I really felt as though she was training us, and really that is what was needed as were doing a few things to make the situation worse. It's really clear to me now that books are not a substitute for practical hands on experience and advice, as Sue gave us lots of information that simply cannot be read. At the end of the two sessions we all felt so much more confident about how to handle Flossie's behaviour and how to help her develop into a well behaved and happy dog. I know that we will probably use Sue again as Flossie gets older and I wouldn't hesitate to recommend her to other dog owners – in fact I already have! Helen and family, 10 week mini Schnauzer, Haywards Heath.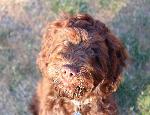 We contacted Sue to help us with our new cockapoo puppy, Harry. We had two sessions with her which provided an immense amount of useful advice and assistance from how to deal with teething to socialising with other dogs to walking him off his lead. Harry was immediately comfortable with Sue and reacted to her training methods perfectly. By the time she left us on her first visit he was sitting and staying whilst the front door was opened. An amazing amount of progress ! We would recommend Sue to any new puppy owners.Susanne and family 12 Week Cockapoo, Littlehampton.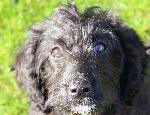 Sue helped us straight from the beginning. We asked her for her advice on getting a family dog, as we have never owned a dog previously and have two small children. She guided us on a practical level and with her extensive knowledge of dogs was able to help us short list. We now have a wonderful Miniature Australian Labradoodle called Wellington. She was wonderful teaching our two little ones to be in command of Wellington, which has been lovely to see. She warned us when Wellington would start teething, what his behaviour would be like through his first 6 months. Due to this he has turned out to be a fantastic, calm little puppy. I still call her if I have any problems, which is very rare. She has been an amazing trainer and I would highly recommend her. Andy 10 week Labradoodle, Hove East Sussex.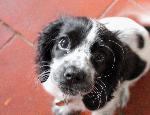 We decided to get some help with our Maisie straight away as we had little experience with a puppy so young and wanted to ensure we did everything we could to bring up a happy , well trained puppy and member of the family.It was great to see Maisie respond so well to Sue and the advice she gave us has been invaluable as Maisie is growing up. Maisie has grown into a responsive , happy teenager and it is great to know that we can still call on Sue for help and support should we need it. We Would highly recommend Sue puppy course to anyone with a new puppy ! Jo 10 week cocker spaniel, Hurstpierpoint.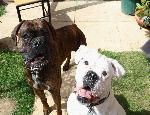 Well want can I say. Having spent the last 12 months with another well known internet dog trainer and getting no where at all, I decided to try Sue (dogs in line). As I was so desperate to sort out my two dogs behaviour out. I couldn't walk them together so two hours a day was taken up walking them separate! After two sessions with Sue I'm was able too walk them together so dog walking is good now and not a nightmare, also there was other issues jumping up following me around the house and letting one of them off the lead and never seeing him again, but now life is so much easier. We got a way to go on the letting them run around together but with Sue methods and daily training that she left with us will get there in the end. Tracy Lenny & Ozzy Boxers 1 & 4 year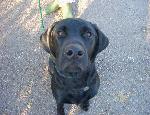 Sue really understands dogs, and she helps you to get inside your dog's mind in a very gentle but clear way. She gives you the tools and the confidence to tackle your dog's unwanted behaviours, and to make the most of him so that you can have a calm and loving relationship. I was really impressed. My dog is now so much easier now. Cheers for everything Sue.Tessa Brighton & Billy 6 months Labradore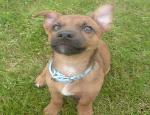 Thanks for all your help with Alfie. Owning a dog was a new experience for us so, having adopted an adorable twelve week old terrier cross puppy, we were keen to learn as much as possible before we made too many mistakes. We found Sue's 'Getting to know your Puppy' sessions invaluable, she covered every aspect of owning a puppy and gave really good advice. Sue immediately put us at ease and reassured us that Alfie's behaviour was typical of a young puppy. Sue has a fantastic knowledge and understanding of dogs and was able to show our 14 year old daughter how to get Alfie to sit, lie down and roll over, she has really enjoyed training him and has been amazed by how quickly he has picked up these tricks. Sue came back a couple of weeks later and walked Alfie with us, again giving lots of good advice. Under her guidance we were able to let Alfie off the lead for the first time. Something which we wouldn't have had the confidence to do on our own at such a young age. Sue was wonderful with Alfie and it meant a lot to us when she told us that we were doing a good job. We have continued to try and put into practice Sue's advice and are all gaining in confidence. We can't thank you enough Sue, with your help we now feel a lot more relaxed with Alfie and are really enjoying owning a dog.
Susanna, Graham, Shannon & Alfie 12 week Jrt X, Crawley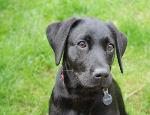 We would like to thank Sue for all the help and advice she has given us in training our Labrador puppy, Connie. Sue has given us the confidence and know how to start teaching and training in a kind but firm way. Now that a couple of weeks have passed since Sue`s last visit we feel in a good position to say the training for us and Connie has proved to be very effective with excellent results . We would highly recommend her training service.
Adrian ,Abigail and Family Connie 9 week Labrador

I came to sue with my slightly grumpy and very stubborn Bassett hound Henry, a lovely natured dog but with a tendency to get snappy when he was tired. Getting him to do anything HE didn't want to was a daunting prospect. Sue very quickly identified the issues and came up with a bespoke programme for Henry. The results were almost immediate! I feel we definitely understand him better now, the improvement in his behaviour is fantastic!
Life is a lot easier all round and Henry is very Happy! Thanks again Sue. Henry 5 years Basset Hound, Brighton.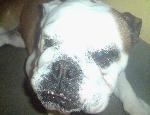 I would like to say how please we are with Rupert, We was so close to getting him re-homed as his behaviour was out of control. I could not walk him as he would always pull couldn't let him of the lead as he would run off and bark at everyone and every think! even coming home from work was a stress to us to find even more chewed up items and scratch walls! With your first visit, I could see that the problem was with us more than him as soon as you put him on the lead he walked like an angel, didn't jump up or even bark at passes buy. I could not believe it, I felt so ashamed. Over the next 6 week you work with me and my family which, we finally found the bond with him which we never had before. Now I can walk him on a LOOSE lead, let him, off leave him alone and his bark has reduced allot. We cant thank you enough I so happy and so is Rupert that he did not end up in a dogs home. Thank you again.
From June family & Rupert British Bull Dog 1 year, Worthing.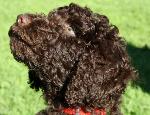 Ozzy is our first dog and when he came into our family we frankly had no idea about how to handle him. Invariably we were doing all the wrong things! Sue very quickly taught us the right and wrong things to do and the results were fantastic.We have a very calm, friendly well behaved puppy and he has a wealth of tricks already! We would have no hesitation in recommending Dogs in Line to anyone.
Bill and Family Hurstpierpoint Ozzy 9 week Labradoodle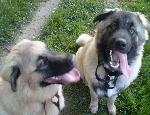 My husband and I, and our two young daughters are the very proud owners of two 6 Month old Estrela Mountain dogs, brother and sister named Chewie and Bobba, They are adorable in every way, but were a nightmare when it came to walking them. We attended the usual village hall puppy classes from as early as 3 months, and had managed to train them to obey many commands, but they would just not walk to heel at all no matter what we tried, and due to their size and strength we were finding it impossible to take them out without almost being pulled over each time! After exploring a couple of other ways of training them, including various leads and harnesses, and becoming very disheartened, and desperate about the situation, I googled dog trainers, and found Sue at Dogs in Line. I explained to Sue our problem and she was able to come and visit our home within days of my call. Our first session was free, which I thought was great, as it really gave me and the pups a chance to get to know Sue, and for Sue to get to see how the pups fitted into our busy family way of life. Within the first session I saw some progress, at least enough to believe in what Sue could do for us. We booked up a following 3 more sessions for the next few weeks, and the progress was staggering. Not only was the progress staggering for seeing how Chewie and Bobba had adapted, but as importantly, it gave me the confidence to believe that I COULD do this, and that the pups weren't going to take me for a walk, but that I could actually be in control and take them for a walk! Sue was so kind and warm towards Chewie and Bobba, it was obvious that she had taken to them, and was keen to train them, so that we could enjoy them to their full potential. I found Sue very approachable and honest in her comments. She was also very supportive of what I had already achieved with our pups, and this was very nice to hear. I have already recommended her to my friends, and would strongly recommend her and her approach to help anyone with a dog problem. I am delighted to say that I can now walk Chewie and Bobba at the same time, on my own, even with a toddler in tow too!! Thank you So much x Chewie & Bobba 6 months Estrela Mountain dogs, Haywards Heath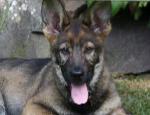 Meg is a beautifully natured German Shepherd/Labrador cross, but as she will quickly grow to be and strong, we knew that we had to learn how to ensure she would be well-behaved and happy. Luckily we couldn't have chosen anyone better than Sue. As soon as she walked in it was obvious that she had a way with dogs, but just as importantly she had a way of imparting information that made everything seem logical and straightforward and most of all - fun! We learned such a lot about how dogs learn their habits for life, and how to steer them in the right direction and if we continue putting that into practice it's obvious that Meg is going to be a well-loved and well-behaved member of the family. Bev, Graham and Meg in Hassocks 10 week German Shepherd X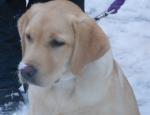 Sue from Dogs in line was great when we needed help with our new Labrador puppy, Honey. She told us what to expect when and lots of tips on managing the teething, puppy excitement and training so that she fitted in with our family. Sue was great with our youngest son (age 6) who was terrified of dogs and she gave him strategies to deal with Honey in day to day life. These worked and within a couple of weeks he was confident and in charge! Sue also helped with lead walking and letting her off the lead on walks and we would recommend her to anyone needing help with their dog.Hannah family 10 weeks Labrador, Haywards Heath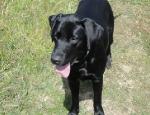 After 18 months with a very excitable Labrador (in which time we also had a new born baby!), we decided to call on some help from Sue to try and eliminate some of the problems arising from this lovely but over friendly beast we had adopted! Sue was great and it was clear she knew a lot about dogs from the start. Plus Alfie took a real shine to her; so much so that we referred to her (when talking to him) as his girlfriend! In particular, Sue gave us some really great tools to help tame the 'bull in a china shop' style greeting that visitors experienced when they came to the front door. We no longer have to plan for people's arrival half an hour before they come, or panic with unplanned visitors. He is still a very friendly boy (which we love!) but is so much calmer and we're so grateful that we no longer fear people coming to visit us! We've also managed to improve a similar situation with Alfie offering unwanted greetings in the park – he now mostly ignores people who don't have dogs, a great relief, and jumping up (the main problem with a dog of his size!) has got a lot better too. A great improvement on the dog that gave a good go at knocking over everything in the park that moved! We still have a little way to go on the walks, but Sue has given us the tools we need and it's up to us to put them into practice to get even better results. Sue really provided a great service, was very approachable in times of need, and a great confidence builder which is key with training these little (or not so little) friends of ours! It was great to have someone like Sue working with us and Alfie, and we're pleased we chose her for the job. Thank you Sue! P.S. Alfie misses you!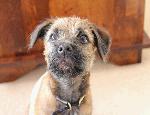 We found sue to be friendly, approachable and highly professional . Her advice and suggestions really helped us through the first few weeks with our new puppy. A great experience!
Highly recommended.
Gerda & Elvis 12 week Boarder Terrier Hassock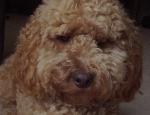 As first time puppy parents, with Teddy our beautiful Cockerpoo, our learning curve was quite steep and the consultations with Sue helped us get routine and understand what to expect.
The test of real support is when things do not go to plan and Teddy (bless him) ate what we thought was a wild mushroom one day and quite suddenly became poorly. If you read the Internet, at this point panic would set in, but Sue responded immediately to our call and changed her day around to be with us. Her knowledge of the reality of dog behaviour and her calm and supportive approach helped us to relax and Teddy was soon back to form. We are now focusing on recall and more distant control with Sue and Teddy loves the extra attention. Dogs in line could be called Parents in line, either way Sue will get you sorted. Phil & Nicky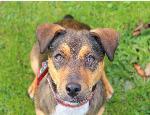 We rescued our Gemma when she was 8months old . She obviously had a bad start in life, had quite a few unresolved issues, and had not been taught anything at all. We gradually got her house trained which took quite a long time, but she did not seem receptive to any sort of training from us. Finally we decided to get some professional help and chose Sue from Dogs In Line as her approach to training detailed on her web page sounded just the sort of style we were looking for. This turned out to be one of the best decisions we have made, as even after her first assessment visit we noticed a vast difference in Gemma's behaviour. After three training sessions, Gemma was a totally different dog. She now comes back when she is called,(this was a major issue!) not first time every time, but we're getting there. She walks really nicely on a lead and greeting guests indoors is now quite calm by comparison (another major issue!) and again we're making progress using the techniques that Sue taught us. Another problem area was Gemma lying down in front of my wife's wheelchair and refusing to move, again this is solved and no longer the major problem that it was.
In short, Sue has transformed Gemma into a well behaved thoughtful little dog who now fits in beautifully with our life and we look forward now to continued improvement and many years of fun with our dog. Thanks a lot Sue Dennis & Debs, Littlehampton.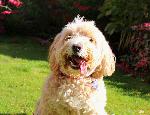 We have had Tally, a female Cockerpoo for 4 years from when she was a puppy. Although we have always had dogs we are far from being experts and although Tally is a most beautiful dog she did present a number of annoying traits, pulling on the lead; barking at other dogs; jumping up at visitors and at our grandchildren which they found frightening; she also reacted badly to the doorbell ringing.
We were recommended to go to Sue. It was the best decision we have ever made and wish we had done it sooner. Sue has throughout been patient, kind but firm with Tally who likes and respects her so she has learnt quickly. We found that all the answers to Tally's behaviour were logical and basically a lot were caused by the way we were dealing with them. Tally is now a much easier dog to control and improves daily. Philip and Derry, Burgess Hill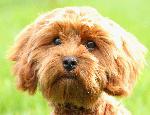 We contacted Sue last year to help us find the right family dog. We now have Rusty - an apricot/red Cockerpoo. He is everything we hoped to have and more. Without Sue's wealth of knowledge and experience, we would not have had such a successful outcome. From the start, she gave us confidence and has been an unerring source of support, advice and warm good humour. We cannot thank her enough. She is full of good common sense and kindness, and clearly has a gift for understanding dogs and their behaviour - good and bad. We had had dogs before, but much is forgotten about the early months of a puppy's life, so having Sue at hand was much like have our own walking encyclopaedia and we consider ourselves extremely lucky to have her still at the end of a phone line.
Vannessa and Family, Hasssocks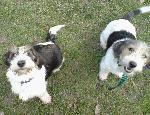 We have two very lively, sweet natured puppies, training 2 young dogs at the same time is not easy! We had Dave first and he picked everything up very quickly but when Dizzy arrived 2 months later both their energy levels went up and getting them to walk together calmly so we all enjoyed our walks was hard work. They were like two naughty children winding each other up constantly. Sue showed us how to change this behaviour calmly and how to use gentle corrections on a slip lead to keep them focussed on walking, rather than scenting and picking up every bit of litter in Brighton. Straight away the tactics worked and within a few days they were walking calmly and happily beside me on relaxed leads. Sue also gave us lots of helpful advice on managing two pups at once and how to enable Dizzy to be more confident around other dogs. Sue was a real find for us and I would always go back to her for advice in the future. She has a real understanding of dogs, their needs and behaviours and gives clear and friendly advice and guidance. I cannot recommend her highly enough. Yves Brighton Dave & Dizzy French Bassets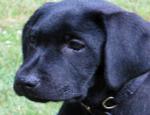 Cheryl and I would like to thank you for your help and advice. As complete novices when it comes to raising a Labrador puppy, your support and guidance was very much needed. Some of the tips you gave us have made an incredible difference and some will influence Charlie's behaviour as he matures into a much heavier adult! One example being the lead training which will prevent Charlie from taking my daughters for a walk instead of the other way round! Thanks again and if we need further help in the future we'll definitely be in touch.
Steve, Cheryl & Charlie 9 Week Labradore, Burgess Hill.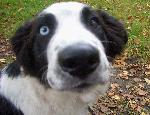 We were having great trouble with Ziggy, our boisterous and intelligent puppy Border Collie, while trying to walk him on the lead as he pulled ferociously. I began to dread walk time so decided to enlist the help of Sue of Dogs in Line.It quickly became obvious that she has a great understanding of dogs and their behaviour. After just a few short lessons, not only did Sue help with the pulling, but more importantly she taught us how to let Ziggy know that we were the boss, not him. Now we have a very obedient and aptly submissive dog.He is a pleasure to have around and this is in no small way attributable to Sue. Thank you very much Sue - we really appreciate your help with Ziggy. Regards Helen & Ziggy 7 Months Boarder Collie, Hurstpierpoint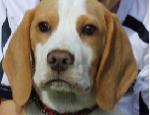 We have a beagle puppy and were keen to ensure that we knew how to train and handle him right from the start. Sue has taught our six year old son how to control Torres when we are out of the room as well as shown us how to train and walk him. We were anxious about recall but Sue has shown us techniques to keep him under control when we are out and this all means that we can enjoy our dog as we had hoped. Sue is kind and patient and listens to what you want to achieve from the sessions with her and I have no hesitation in recommending her services to anyone. Thank you! Claire & Tozzi 12 Week Beagle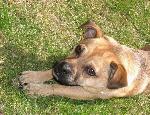 Freddie was a rescue at 11 months old. He was anxious and aggressive with other dogs. He had a severe hatred for walking near cars, chasing them and jumping at them. When Sue came and met Freddie, she gave me a small list of situations with what to do in these situations and I practised these in between her visits. It was a slow process with Freddie, but he can now greet dogs normally and play without fear or aggression. And is a lot quieter and more relaxed in the home. I would highly recommend Dogs' in line. Dani & Freddie 1 year Pug X, Brighton East Sussex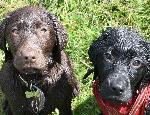 When we woke up to an eight week old Labrador puppy we realised what responsibility we have taken on. Waking up to two Labrador puppies we realised we needed help. Sue visited us and gave us every confidence that we had two beautiful healthy puppies and was able to give us answers to all our questions no matter how silly. After a further visit from Sue we have every confidence we will be able to train our two dogs to be well behaved, with some help from Sue. Steve & Christel, Kiki & Coco 7 weeks Labradors Burgess Hill West Sussex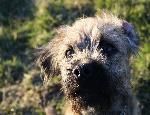 Just a few words to say a big thank you for all the help you have given us with Onion. I have learnt that your consultation is not to train the dog – that is our job. You train us to train him. We learnt so much during your consultation which helped us iron a few things out in the home and understand more about what puppies are going through with teething and why they do things. Your reassurance that we were doing things right and gentle and non-judgemental guidance on how we could do things better has really helped us. What really has amazed me is how well Onion is now walking to heel after just a few days of adopting your technique – really really great. Thanks so much Sue and in the nicest possible way, I hope we won't have to call you again! Lana, Hurstpierpoint West Sussex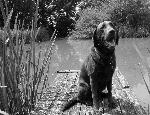 Just to let you know how pleased we are with the vast improvement in "Chudleigh's" behaviour since you helped out with his training. He really was a handful & unruly & it was not very easy to relax when out walking with him, as he had a habit of running off & not coming back, however, following your advice & your walking and training him, he is now a changed dog & we are really enjoying walking with him, he still is quite mischievous, but he is not yet a year old.Many thanks & kind regards John & Jill Otter & Chudleigh 7 Month Labrador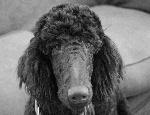 This is just a short note to thank you for the work you have done with Dexter. Before you took him in hand ( and me ) he was almost out of control, kept biting and annoying the other dog, I know he thought he was playing but it was such hard work. His recall was none existent but now he is a pleasure to have, excellent on the lead, in the park and at home. Thanks a lot, I will be recommending your services to anyone and everyone I meet.
Lots of love and lots of thanks Jan & Dexter 1 year Standard Poodle Shoreham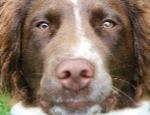 We contacted dogs in line in order to help us with training a friendly but very lively springer spaniel puppy and with Sue's help have made great progress in controlling pulling on the lead and improving recall. For us one to one sessions were more useful than the previous group puppy training sessions in a village hall that we had tried. Sue provides useful advice on feeding and equipment as well as behavioural training. We certainly think that the money was well spent. Mr & Mrs S, Newick Alfie 6 Month Springer Spaniel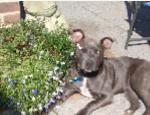 Just wanted to say thank you for all your help with lily she is like totally different dog, and friends and there children want to come around now as lily wont knock them over with excitement and maybe we can get a new sofa now she's doesn't get on it, I think she is always going to be a very hypo puppy but we now have control over it and she knows when she's done wrong ,peeing in the house has total stopped now fingers crossed and she's doing well on the tracking lead many thanks Nathan & Louise,Lily 10 Month Staffordshire Bull Terrier, Hassocks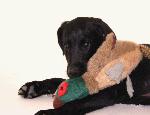 We are very grateful to Sue for her help and advice with Ludo. We had not had a dog for years and were unsure of how to train one. Sue gave us lots of ideas and explained clearly why they would work. Ludo has responded very well and now we have a lovely well behaved puppy.Thank you Sue Ludo 12 Week Labrador, Brighton West Sussex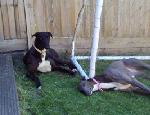 We adopted a pair of young ex-racing greyhounds and found them to be a bit of a handful when combined with our 2 young children! Sue visited us at home and immediately gave some useful advice on rectifying some of the problems we were having. Once implemented, all of the strategies taught to us by Sue have given us 2 relaxed, obedient and settled dogs. We now get a sensible amount of sleep and have some great fun as a family with our dogs!' Iain, Eloise, Jack & Rebecca, Forest Row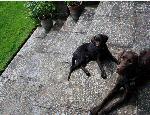 When we got our first labrador puppy, Lulu, I felt really lost as to how to train her and Sue's help was invaluable. She taught me how to teach Lulu and that made it fun. A year later we braved ourselves for our second puppy and Belle proved to be a handful indeed! She was a tiny little thing but so aggressive, biting everything and everyone and growling and it made us, especially our little daughter, so sad. There was no way, we thought, we could love this thing. In desperation I rang Sue again to ask for her opinion. She came and checked the situation out, put our minds at ease that there was nothing wrong with the puppy, and showed us how to do things differently this time. And now, seven months on, Belle is growing into a lovely dog, very affectionate and sweet, still very boisterous but we can manage that. I think that the secret to this success was down to Sue's advice to do a little one-to-one training every day. Although I don't manage to do that all the time, whenever I feel it necessary I start doing this again for a while and behaviour improves. Would highly Recommend working with Sue - she is first class Lulu & Bella Labradors, Lindfield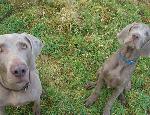 We have a 10 year old Weimaraner and a 5 month old Slovakian rough haired pointer. I had been training the puppy myself and all was well until at about 4 months he started pushing at all of the boundaries. Sue stepped in and made a dramatic difference from her very first visit, giving me and our 3 children simple but effective methods of dealing with the puppy's boisterous antics. From that day he completely stopped biting. Sue was wonderful with the children and taught our 5 year old how to maintain her authority with Merlin (who had previously decided that she was below him in the pack). She has also stopped Oscar from pulling on the lead, no mean feat after 10 years of practice. All this in only 4 sessions! Sue's knowledge of canine behaviour is second to none and I commend her to anyone with any dog, any age. Jan Owne & family. Hurstpierpoint. Merlin & Oscar 10 years & 5months Weimaraner & Slovakian rough haired pointer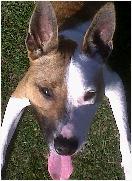 Hi, I'm Max. I came to live with my new family when I was 8 months old. Before that I had been living in a kennels while my friends at Dogs 4 Life Rescue tried to find me a new home who could deal with the bad behaviour I had started to display. As a Bull Terrier cross I love to play tug, the only problem was I didn't know that people don't like it when I play tug with their arms! I think my new family were starting to get quite annoyed with me by the time their teacher Sue came along. I was so excited about meeting her I ran around the room, knocked over a drink and topped it off by weeing all over the sofa! Thankfully Sue took all that in her stride, in fact it didn't seem to worry her at all. Sue taught my owners all about how to deal with the habits I had got into to when I was trying to avoid going back to my cage in the kennels. Soon I was able to enjoy my walks again without having tantrums about going home and I can even control my excitement when people come to visit me. I still get a bit silly trying to get my owners to play and I pull a bit on the lead sometimes, but they know they just have to ask Sue and she'll tell them how to deal with me. So I'm sure it won't be long before I understand what to do in those situations too! Estelle and Max 8 month Bull Terrier X, Eastbourne.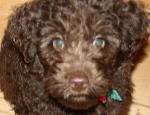 Sue has been a great help to us in calming and controlling our very bouncy young dog! Barney used to pull on the lead, jump up and steal things in the house etc etc! Although we still have some way to go, Sue has taught us how to manage and control Barney effectively. Her methods are kind to the dog and easy to understand and implement. Barney is now a pleasure to own and I feel I can always contact Sue again for further advice. I have recommended Sue to several friends. A huge thank you to Sue! Alison Burholt & Barney 1 year Labradoodle, Hassock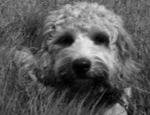 Sue has been fantastic with helping me with my puppy Robbie. As a first time dog owner I decided to use the Dog's in Line Puppy Package. Sue provided us with lots of information on training, which included toilet training (Robbie was toilet trained within two weeks!!), basic commands and gave us the confidence to let him off the lead for the first time. We have employed Sue on two further occasions. Sue has stopped our pup from launching himself at cars, which was very worrying and for jumping up and pushing visitors on their arrival to our home. All of these issues have now been resolved. Without her help we would not have ended up with such a well trained and most importantly well behaved pup. Sam Robbie 9 Week Cockerpoo, West Sussex Fulking.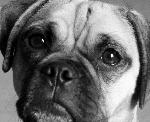 We were at our wits end with our lovely puggle Cooper, because no matter what we did he was not obedient, pulled on his lead all the time, ran off when off his lead and basically ruled the roost! We had had puppy training but this was to no avail - we needed one on one tutoring. We knew we were to blame for Cooper's behaviour but did not know where to start. Sue came along and it was as if she waved a magic wand - the transformations we were able to instill in our behaviour worked so quickly and effectively - it was unbelievable! Sue encouraged us without "telling us off" as to how to deal with him differently and the results speak for themselves. Our friends and family all comment on how much more calm and well behaved he is, which gives us a real sense of pride our ours and Cooper's achievements - and it is all thanks to Sue. She makes the training sessions fun, interactive and effective. If anyone is having the same problems we had I would not hesitate to recommend Sue to sort you out!" Cooper 9 Month Puggle, Haywards Heath.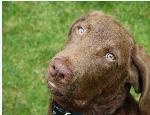 Thank you very much for your help with regard to 'Beau' my adorable Chesapeake Bay Retriever. After your input he is now a very well behaved adolescent, quite calm and pleasure to walk on lead and take out in the wide world. He is very sociable and now on my command will come back to me without too much trouble. !!! Really appreciate your help and advice Sue you made my so called big problems seem quite insignificant !! thank you again. Kind regards Sue Mc Naughton, Crawley Beau 12 Weeks Chesapeake Bay Retriever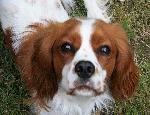 My message to anyone considering getting help with regard to their dog's behaviour is simple; don't hesitate, call Sue and begin putting your mind at rest.I had trouble with my young dog, Chester, he suffered with separation anxiety, he also jumped up at visitors and tried hauling me along the pavement on each walk. I began dreading going out with him, whereas that's what I'd been so looking forward to. I put off contacting Sue believing I would conquer these problems. . . what a waste of time! I tried all sorts of things but the one thing I couldn't do was get into Chester's head. The minute Sue walked into my house I realised that she could! She was very easy to work with and made me feel very comfortable. I looked forward to her visits and the difference in Chester's behaviour was fantastic. Actually, I was quite sorry when our time came to an end, I found it really interesting. But maybe I'll see Sue again soon as my new puppy comes to us on Friday! And at the first sign of a problem I can't handle I shall be on the phone again! I can't thank her enough.
Jane & Chester 9 Month CKCS, Hurstpierpoint.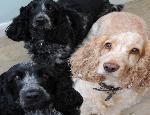 We own two Cocker Spaniels, Billy and Misty. Billy is uncle to Misty with Misty's brother Murphy (owned by our son and his wife), visiting to create chaos on a regular basis while they are at work! We live opposite the beach, but getting on to the beach creates so much excitement and noise we often get there exhausted. Sue gave us some very good instruction on how to improve this. Sue has a lovely calm manner to which all three dogs responded very well, and we were quite amazed at the way in which she was able to sort out from first meeting them who was boss, which was surprisingly not uncle Billy , but Misty the most well-behaved of the three, who often sat watching the others being trained, having understood immediately what was required of her. Our sessions with Sue were very enjoyable and she is excellent at what she does. Kay and John (Billy, Misty and Murphy Cocker Spaniels, Shorham-by-sea.]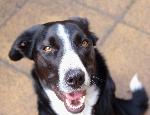 I called Sue because I could not manage my 1 y.o. Border Collie, and just after the first training session, I saw much improvement. Sue patiently taught me behaviour and tricks I should use with my dog. She is very flexible and she adapted the sessions we had to my busy working schedule. Now I can enjoy much more stressless time with my dog. Thanks Sue, you made a miracle!
Diana, West Sussex, Forest Row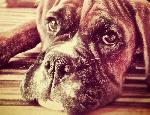 When we first bought our Boxer puppy Bobby home with us, we were very excited and couldn't wait to start training him. We bought the books, watched lots of stuff online, and took him to classes. It didn't take long for us to be at out wits end with him - very cute, but very naughty - running off, pulling on his lead, chewing everything, he wouldn't sit, lie down, stay...the list goes on..! We started to think he was 'un-trainable', and even though we were used to Boxers and their crazy behaviour, Bobby was really a whole new experience!Sue was recommended to us, and within minutes of meeting her we were delighted she had been! She truly understands dogs, and 'got' Bobby straight away. He basically transformed into a different dog over the course of a couple of sessions and what I found was so different about the approach was that Sue trains the owners as much as the dog - pointing out where we were going wrong, how we could send him mixed messages etc - as well as showing us how to do it the right way. Bobby is still a crazy Boxer and always will be, but I'm now confident to let him off the lead, enjoy walks, he doesn't chew things that aren't his and he has stopped pulling on the lead so much that even my 4 year old daughter is happy to hold his lead. In short - highly recommended and a big thank you to Sue.
Billy and family, Littlehampton.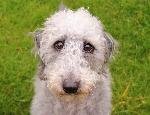 Pippa our Bedlington Terrier, seemed to be scared of everything barking and defending the house, garden even the front of the house. I knew as a new dog owner she wasn't happy but didn't know what to do, I needed help. After contacting Sue I felt I had a friend that had the amazing ability to speak dog!In her very calm and patient way she taught my family and me the best way to make Pippa happy and therefore less scared. Pippa is very much a work in progress but Sue has taught me how to try and recognise the signs and how best to deal with situations. thanks Sue you really made a big difference to all our lives, my only regret is that I didn't contact you when Pippa was a puppy! Jo, Billinghurst.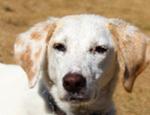 We contacted Sue shortly after getting our rescue dog, we didn't have much experience with dogs and were boggled by all of the conflicting information available on the internet and in books. We really needed help stopping our dog pulling on the lead and working on recall. Sue was amazing, really friendly and knowledgeable, after just one session we had much less pulling on the lead and had begun recall training. After 4 sessions the difference is amazing, our dog trots nicely by our side and comes when called. We also received invaluable advice on a whole host of other doggie behaviours including food stealing and cat chasing. Perhaps most importantly Sue has given us the confidence and know-how to really enjoy our dog and put a stop to any unwanted behaviour. Clair and Silver , Hassocks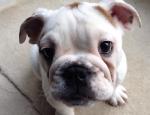 We contacted Sue as we had just purchased a bulldog puppy. Before Frank arrived Sue came round and gave us some excellent advice to prepare us for his arrival. We then had a another session with Sue with Frank at home. Wow! Our 10 week puppy is performing tasks on command. Our 3rd session was outside training on the lead and off for recall. As a result of these 3 sessions, we now feel confident in the tricks and tips Sue has provided to continue on our Puppy to Dog training journey.
Frank English bull dog Hassocks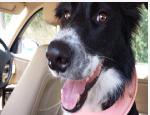 Sue has the most amazing ability to help humans to understand what we need to do with our dogs..she helped us so much with Tommy the Collie.
Tommy Border collie Burgess hill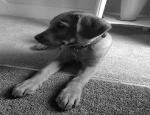 We called Sue after getting our 8 week old Labrador puppy. Having never had a dog before we just needed some guidance and help with training. Cooper also used to cry every time I left the house or walked away from him and I was tearing my hair out wondering what to do with him. We are so pleased we contacted Sue, Cooper is now a well behaved lovely natured 5 month old puppy. He walks off the lead, comes back to recall and is so gentle around strangers, other dogs and our young nieces and nephews. Not to mention the fact that he is so relaxed being left on his own now, it's amazing! We would highly recommend Sue for anyone wanting general training or help with any behavioural problems with their puppy or dog, she's brilliant!
Labradore puppy Cooper Haywards Heath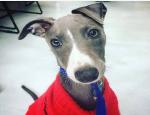 We loved our puppy training sessions with Sue, so informative for the first time puppy owner and plenty of practical advice to enable us to navigate through the first few months! We had some issues getting Misty to settle at night after a weekend of storms and Sue was happy to give advice on the phone and by email and text which made me feel more confident about dealing with it! I would definitely recommend Sue and her 1-2-1 training
Whippet puppy Brighton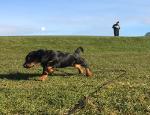 Sue was absolutely brilliant with our puppy Jessie. As completely new dog owners, Sue has helped us so much over the first few weeks. Sue visited us before Jessie arrived and told us all the essentials we needed. Sue then supported me during the first evening when Jessie came home, which was amazing. The training sessions have been brilliant, and we now have Jessie recalling off the lead, and doing lots of commands, in such a short space of time. We would recommend Sue to anyone - she is brilliant.
Jessie cocker spaniel puppy Brighton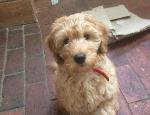 We cannot recommend sue and dogs in line enough. She totally connected with our dog, was a wealth of information, answering all our questions and concerns and filled us with confidence. A must for anyone who has just got a puppy. Thank you
Percy labradoodle puppy Hurstpierpoint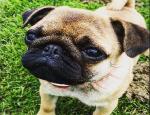 Sue is amazing! She visited us before our puppy Pug Frank came home and gave us some great advice on how to prepare ourselves and our house for his arrival. I'd read so many conflicting pieces of advice so it was great to be able to ask a professional. Sue came back a week after Frank came home with the plan of giving us advice on house training.
Frank Pug from Crawley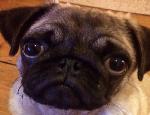 Frank is our first family pup and so we were oblivious to the fact that Frank was unwell. Sue noticed a few things and advised us to take him to the vet the next day. To cut a very long and distressing story short Frank was taken in immediately and put in oxygen. The next morning they arranged for us to take Frank to the Royal College of Vets. He spent 9 days there and had a long list of problems. We were told to expect the worst but Frank is a fighter and didn't give up. He's now back at home and full of beans.
Sue came round tonight and gave us so ready more great tips on training, walking and dealing with his teething.
I would recommend Sue highly to anyone for how good she has been and a huge help to us but also have to say we owe her Frank's life too. We were told he was hours from dying when we took him in and we would never have known if it wasn't for Sue. We shall always be in her debt. She is a truly lovely wonderful person .
Thank you Sue from all of us and Frank.
Frank Pug puppy Brighton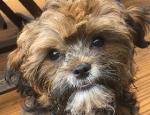 Not only is Sue an excellent puppy trainer she offers excellent advice to owners too! As a new puppy owner I really benefited from Sue's down to earth approach and common sense. Also I have to say Sue was always willing to help with any problems or concerns in between sessions. This is one of the best investments I have ever made and worth every penny.
Sydney cross breed Crawly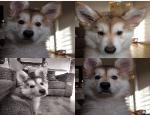 Sue is amazing, her tips are invaluable and we are so grateful for everything she has done for us and Luna she's a different pup!
Luna Husky x German Shepherd Crawley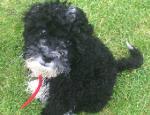 Sue's advice before and after getting our puppy was invaluable. It's like having a new baby again and there are so many things to crack to make sure you end up with a happy, well behaved doggy that fits into your life and doesn't take it over! Sue helped brilliantly with this and made everything make sense! Highly recommended, especially if it's your first puppy!
Humphrey Cockatoo Puppy HUrstpierpoint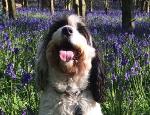 We contacted Sue as we thought our 7 year old dog had behavioural issues / was unsociable toward dogs. After a thorough and assessment in a matter of days our dog was calmer. The 1-1 training has been amazing our dog is becoming more sociable and enjoys play - it's amazing!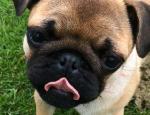 Using Dogs in Line was an excellent decision. As new owners, Sue gave us such valuable guidance as to what to expect from our new family member. Not just in aspects of training, but in the diet, health and probable personality traits we would experience. Everything we needed to ensure we got a happy dog and happy owners.
Paul Tuner
Mungo pug from Crawley 10 weeks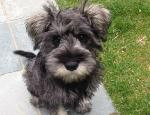 We contacted Sue before before we had even picked up our first puppy Pretzel as we were completely new to the whole having a dog thing. Sue's first visit was the week before Pretzel arrived and she really helped us get ready, giving us lots of advice and ensuring our house was puppy friendly. Sue's second visit was when Pretzel was about 11 weeks where she helped completely put our minds at rest with some of the behaviour issues we were seeing. Sue left us after the second visit with some really useful techniques and feeling a lot more confident. Sue's final visit was a week later where she taught us some great walking tips and gave us the confidence to let Pretzel have some off lead walking time. We highly recommend Sue, not only to teach your dog but also to teach you. Thank you Sue
Pretzel Shz 12 weeks puppy Haywards Heath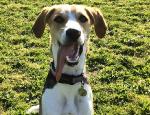 We did the short puppy course as we were struggling with certain aspects of training. I called a few different trainers around Brighton and found Dogs In Line the most accommodating for the hours we could do. We struggled particularly with biting and over excitement. Sue was in incredibly patient and knowledgable - giving us pointers with everything. Her knowledge of different pet feeds was also great, since she came we have noticed drastic changes in her behaviour and we are really seeing results even a few hours after she left. Dotty is now doing great both in and outside the house, I would wholeheartedly recommend Dogs In Line. Even if you think you know quite a bit about dog behaviour, there is so much more to learn (especially when getting a puppy). We are now going to keep up with the tips/training methods Sue has shown us - hopefully without the need for any additional lessons. Fingers crossed.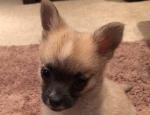 Sue has been fantastic support with our new puppy Mouse. Can't praise highly enough, thanks Sue.
Tiny Pom x 11 weeks Brighton
We rescued buddy at 6 months old and although from day 1 he was a delight, he was a nightmare to walk, both on and off lead. Sue has equipped us with a range of tools and techniques that have completely changed our situation. Buddy is now a pleasure to walk on a lead and is now a bundle of fun off lead. No judgement just bundles of advice, support and encouragement. I would highly recommend Sue's services. She is a professional who gets it and is also amazing with our pup. Thank you so much!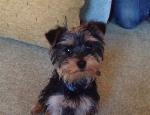 Had my assessment with Sue this afternoon. I have a spoilt puppy with separation anxiety and with having a baby on the way wanted him to be as happy as possible before baby arrived After meeting Sue I am feeling so happy and positive for little Jimmy's happiness with us. Thank you Sue. Looking forward to our first session.
2 years Yorkie Hurstpierpoint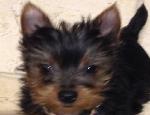 We contacted Sue when our puppy Fozzie arrived. Fantastic training sessions which we all enjoyed and learnt so much from. Thank you Sue
Henfield Yorkie Fozzie 14 weeks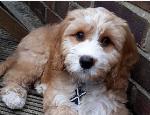 Sue has worked wonders with our 14 week old cockapoo puppy, Sidney. She is now fantastic off the lead and comes when we recall her and we've learnt some great tricks about walking on the lead. Also the nightmare of putting her lead on in the first place has been solved by a simple but very effective method. Thanks Sue. We highly recommend Dogs in Line - especially if you have kids who want to "train" too.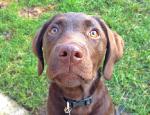 Sue is a brilliant dog trainer and behaviourist. Owning a puppy is a lot more complicated than new dog owners might think, however sue's excellent guidance and personable way means that learning how to look after your puppy and understand a dogs nature is easy. Her excellent knowledge and guidance had resulted in us having a fantastically well adjusted and trained chocolate Labrador, Milo. I would absolutely (and have) recommended Sue's excellent service. Thank you so much Sue, from Corali
Milo 10 weeks from Haywards Heath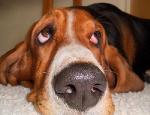 I came to sue with my slightly grumpy and very stubborn Bassett hound Henry, a lovely natured dog but with a tendency to get snappy when he was tired. Getting him to do anything HE didn't want to was a daunting prospect. Sue very quickly identified the issues and came up with a bespoke programme for Henry. The results were almost immediate! I feel we definitely understand him better now, the improvement in his behaviour is fantastic! Life is alot easier all round and Henry is very Happy! Thanks again Sue.
Brighton 4 years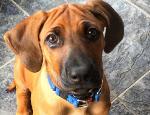 Sue's advice and support has been fantastic. I met with Sue even before we brought our puppy home, and this and a couple of further training sessions, really set us up well with how to manage the tricky early weeks and months. Sue is extremely knowledgeable, supportive, encouraging and fun, and I have no hesitation in recommending her.
Luna 12 week Ridgeback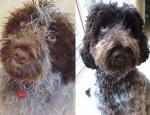 Sue has been fantastic and we would definitely recommend her. Charlie was our first puppy and Sue has given us confidence and great advice.
Thank you Sue!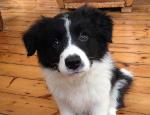 I just wanted to leave a review to say how wonderful our two sessions with Sue were. Sue was so informative and helpful with our first little border collie and she has come on leaps and bounds since. Sue taught us so much in terms of how to care for a new puppy, basic commands and more advanced recall work. I would definitely recommend her!
Border Collie puppy training in Brighton 12 weeks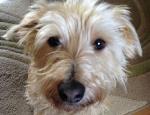 So, first proper session yesterday for Dusty and Titch, and I'm pleased to say we had no barking from Titch yesterday evening and I was even complimented on how nicely Titch was walking this afternoon!!!!! More work to do but definitely progress :) Thank you!!!!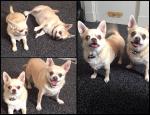 hi sue its Patricia dogs hudson and dudley,... i have been keeping up training ..Hudson is so much better dudley is ok to.. they now are let off leads on beach and in fields...... just have to put them on leads sometimes with certain dogs ...hudson still has some bad days ,or walks he does get bit nervous but over much more quicker than before.....so without your training they would not have the quality of life they do and its much more of pleasure for me...SO SUE THANK YOU SO MUCH WE ARE ALL HAPPIER NOW...if i need any help in future i wont hesitate to call you.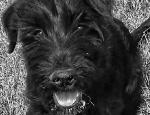 Sue was recommended to us by a friend, she has been fantastic from the pre arrival session to help us prepare for collecting our puppy to the first training session and his first walk off the lead.
More importantly I think she has done an amazing job at training us! Sue has given us confidence and knowledge, to know how to look after our puppy and to start training him. Our puppy loved Sue and enjoyed the sessions, as did we! I would have no hesitation in recommending Sue, her help is invaluable.
Jerry 12 week Schz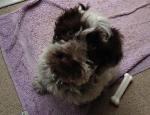 Sue has just left us after Woody's second training session and we feel so relaxed and positive. Sue was fantastic especially when we came across some very boisterous lurcher's in the park. Woody really enjoyed his session and is fast asleep! Thank you Sue! As new dog owners we cannot recommend Sue more highly and will definitely tell everyone about her!
Cockapoo Puppy training in Worthing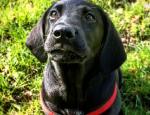 Sue was highly recommended by a friend, we are delighted that we got in touch, Joey loves his sessions and he has learned so much from her and so have we! He is only 13 weeks old but already responds to so many commands and comes back to us like a bullet when we use the whistle! So much fun being trained by Sue!
Joey Lab puppy Horsham