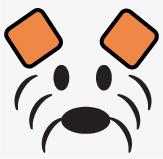 Our Pack...
Highly recommend pets services
Sussex

Follow my lead day care
Follow My Lead! Doggie Day Care and Puppy Creche provides all your pet day care solutions to those living and working in Haywards Heath, Burgess Hill, Crawley, Gatwick and the surrounding towns and villages in Sussex.
http://followmylead.info

Doggie Day Care Centre Sussex
During the day your dog will be introduced carefully and patiently to a range of other dogs with the intention of ending up in the main arena where he will be sure to make lots of friends and get plenty of exercise. We take time to build up your dog's confidence, making sure he feels comfortable at all times. You can read more on their amazing web site.
www.doodleydogs.co.uk

Dog Walkers Burgess hill
At Chasers Pet Care we pride ourselves on offering the best service possible for our clients and their pets. We are open seven days a week, day and evening with no hidden extra costs for evenings, weekends or bank holidays!
When you first contact us we will make an appointment to come and meet you and your pet/s to ensure everyone's happy! We will bring along our client consent form for you to sign and then we can book you in. See page on facebook Call 07848492338

Dog Sitters Sussex
Welcome to Animals at Home Mid Sussex. We are proud to provide dog sitting, Dog walking, Cat Care, Dog Home Boarding, Pet Taxi, Pet Sitting and many more to Horsham, South water, Haywards Heath, Burgess Hill, Hassocks, Hurstpierpoint, Handcross, Newick, Scaynes Hill , Ardingly, Lindfield, Cuckfield and surrounding areas. Call us today at 07592 578702
www.animalsathome.co.uk/Mid-Sussex
Local Pet Food Companies

Oscars pet food Burgess Hill
Shaun & Dawn Brigden
OSCAR Pet Foods has been delivering superior pet products to homes throughout the UK since the early 1990's.
Phone: 01444 247551 www.oscars.co.uk

Arden Grange Pet food Albourne
Arden Grange is a family run business based just outside Brighton. We have been producing Super Premium, naturally hypoallergenic pet foods and treats since 1996. As a company of pet owners, we believe that when it comes to your best friend, only the best will do!
Phone 01273 833390 www.ardengrange.co.uk
Vet's in Sussex
Dog Groomers in Sussex
Scruff to buff
dog grooming Fulking
Sam is a fully qualified dog groomer based in Fulking near Devil's Dkye.
Call Sam on 01273 857 902
Pet Shops in Sussex

As you can see we sell all the usual products you might want if you're a pet owner. You might think we are a usual pet shop. We are far from it! Hassocks Pet Centre is a unique experience. We have a shop full of free-range animals and dedicated staff. We focus on the educational value of interacting with pets, for both children and adults. Our many visitors also make our animals very tame. If you've visited us you will know!
www.hassockspetcentre.com

We're a pet suppliers store based in Sussex who welcome customers from all over the area who are looking for food and accessories for their animals. We're a family run business with over 18 years of establishment, so you can be given assurance that all your pet accessory and pet food needs will be dealt with by knowledgeable experts.
www.pierpointpetsupplies.co.uk
Dog Breeder's in Sussex and UK

German Shepherd Breeder Sussex
Arden Grange Ltd was founded by Graham and Wendy Stephens and the company is situated in the beautiful Sussex countryside. Prior to founding their pet food business both Graham and Wendy were renowned for their experience and expertise in the dog world, where they had been breeding and showing their highly acclaimed Ardenburg German Shepherds for a number of years. This extensive knowledge and understanding of canine dietary requirements, combined with the desire to provide superior pet nutrition led to the birth of Arden Grange in 1996.
www.ardengrange.co.uk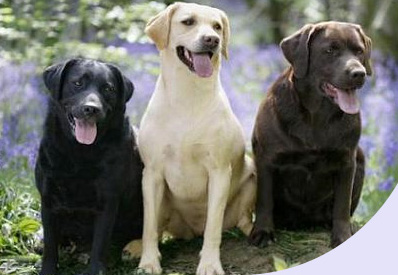 Labrador's Breeders Sussex
We have been successfully breeding Labrador's since 1990 with the pedigree name, Shollamy. Over the years we have always asked that when the owners take a trip away that the dog cannot accompany them on, that they bring them to us to look after during this period. We decided some time ago to take this to the next step and now have a small Kennels facility where we are currently licensed for 49 dogs, please see the Kennels page for more details.
http://www.listerandsons.com/index.php